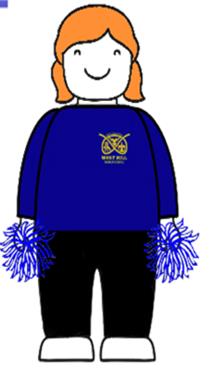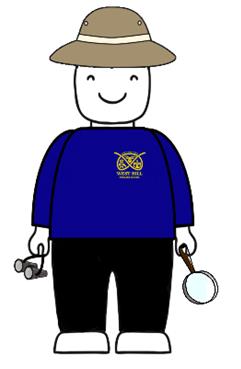 Welcome to Bumblebees Class!
Here is a list of current practitioners in the room:
| | |
| --- | --- |
| Miss Hubbard - Pre-School Manager | Miss Hewett - Early Years Practitioner |
| Miss Green - Early Years Practitioner | |
In our classroom we have children aged between 3 and 4 who are able to focus on all 7 areas of learning through both adult led activities and child initiated learning. The children are working towards becoming independent, happy and secure within their environment and learning.
All staff are available at the start and end of children's session to talk to and discuss any requirements.
Parent Overview - Sunflowers & Sunshine
In Bumblebees Class
We have a personalised learning approach which is developed through the 7 areas of development being accessible for children in both the inside and outdoor environment. The seven areas of development are as follows:
There are three prime areas: Communication and Language, Physical Development,Personal, Social and Emotional development. These are strengthened through:
-Literacy
-Mathematics
-Understanding the World
-Expressive Arts and Design
The statements for these are accessible to all parents on:
Foundation Stage - Development Matters
Our Daily Routine
Whilst at Pre-School the children follow a routine; they join in with circle time and welcoming everyone into the group followed by talking and singing about the day, date, month and what the weather is like. Children have 10 minutes of adult input as a group so they are aware of what activities are being accessible for the morning/afternoon then have access to free flow. Free flow gives children the chance to choose whether they would like to access the indoor or outdoor environment. Each activity within the classroom takes into consideration the children's interests, their next steps and what stages they are in their development.
Once free flow has finished children are able to join in with maths where we work on counting through a range of different media such as clapping, jumping, blocks and compare bears. We work on sequencing our numbers and being able to form our number shapes through rhymes.
We then have snack time where all children are able to become a 'helper' and give their peer's milk/water/drinks bottle and a piece of fruit each, if they wish. This gives children the chance to communicate with their peers about what they have enjoyed learning with throughout the morning/afternoon.
After fruit time we have letters and sounds where we look at phase 1 phonics. This gives children the chance to work on their concentration and the ability to develop speaking and listening skills through the use of different games which include a listening walk and Mrs Browning's Box (tuning into sounds).The emphasis during Phase 1 is to get children attuned to the sounds around them and ready to begin developing oral blending and segmenting skills.
Following topics within the classroom children will be set homework on a Wednesday to support their learning and the children will have worked on this within the classroom and are able to share their homework in group time, if they wish. We also provide reading books and diary's to encourage books to be shared at home using picture books to begin with.
In Bumblebees we like to share all of the achievements made by our children, whether this is at home or at Pre-School. We provide star moments to go home so if your child has made any achievement or you would like to share a particular interest or activity your child has enjoyed you can write it down and this gets shared with the group and put into their Learning Journal. Each child is an individual and we like to recognise this so every achievement is personal to them.
Additional Information
Before your child starts Pre-School we invite you to visit and complete a care plan together with your child. This will allow staff to gain knowledge of your child their individual likes/dislikes and what they enjoy doing at home which will help them settle into Pre-school.
Each child has a keyworker within the room and you will be informed of who this is soon after your child starts.
We have half termly parent's afternoons, where you are invited to come into school and see how your child learns. We will let you know when these are.
We encourage children to have access to water throughout the day as this is proven to increase concentration. Please send your child into Pre-school with a named water bottle as this goes onto our drink station. Squash is not allowed in their drinking bottles.

Remember to send in 50p per week tuck money. This can be done weekly or termly.
We do ask that all of your child's belongings are named such as cardigans/jumpers and coats.