SEND News
Welcome to the Special Educational Needs and Disabilities section. Please click on the links or downloadable pdfs below to find information on support sessions available and current information:
SEND Support for Parents & Carers:
Research Opportunity for Families with Autism
Message from Staffordshire Autism Outreach Team:
The University of Essex are conducting some research that explores the effect of COVID-19 and the subsequent lockdown on the social development and communication skills of children diagnosed with Autism Spectrum Disorders.
If any parents or carers of children with Autism would like to contribute to this research then please use the link below.
The questionnaire will stay live until the 27th of September 2020, 11:59PM (UK time).
https://essex.eu.qualtrics.com/jfe/form/SV_bHR5wMTKTZvFDiR
Aiming High for SEND Pupils Information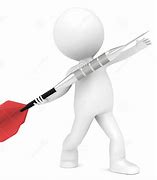 Some new Aiming High activities for children and young people with a Special Educational Need or Disability (SEND) have now been added to our website at the link below:
Activities include a trip to Dudley Zoo with Let Us Play, Sherratts Wood Farm Activity Days and After School Clubs and activities from Gartmore Riding School. Caudwell Children will also shortly be restarting their face to face Activity Clubs and details of these sessions are also included.
More of our providers are also due to restart their face to face activities and so details of these sessions will be sent out over the coming weeks.
If you would like to take part or have any queries, please call 0300 111 8007 (option 5) to register your interest.
SENDIASS Staffordshire Family Partnership Website Information- View Here (Posted 26/06/20)
Mental Wellbeing Story for pupils (Posted 28/5/20):